Alto Trumpet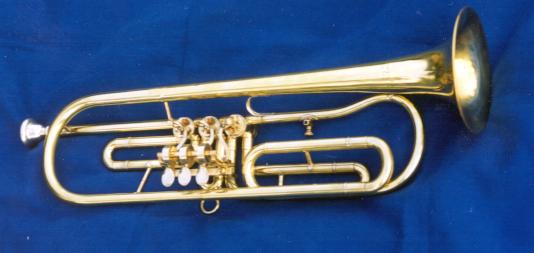 This Es Altotrompet is made by "Bidl Brno". Alto trumpets are uset together with, or as replacement for Es alto horns not least in marching orchestras. They are also sometimes used as a solo instrument, depending on the repetoire, of course.
This was always well kept, but had a nervous player, I had to remove several deep pittings caused by perspiring hands.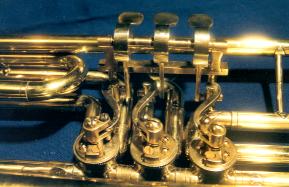 Closeup on valve.
Other informations Made by: Bidl
Year: Czechoslovakia (1930?)
Materials: Brass, no lacquer.
Condition: As new
Length: 20" or 51 cm.
Back
Next instrument